Search RN Jobs Nationwide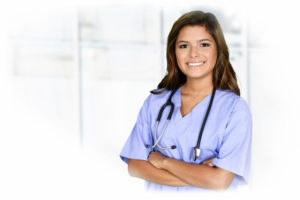 A rewarding career in the nursing and healthcare industries is not unattainable. Registered nursing jobs are in high demand, and employment of registered nurses is expected to grow 12% by 2028. An aging population, greater emphasis on preventative care, and healthcare insurance being available to more people means that the job outlook for registered nurses will continue to be strong. With a median pay of $71,730 per year and $34.48/hr in 2018 and numerous opportunities for advancement, nursing remains a hot industry. Read more about an RN salary.
Employers Post Your Jobs
Post to RegisteredNursing.org and 100+ job boards with one submission: Click Here to Post a Job.
Are you an RN looking to advance your career with a BSN? Don't forget to check out our RN to BSN program guide.
Find Nursing Jobs In Your State & Near You
Your career as a registered nurse starts here. With our carefully curated database, you can search for nursing jobs in any state. With great job prospects, competitive pay, and the opportunity to help people on a daily basis, nursing offers it all. Search now and find a great job as a registered nurse in your state!

Salary Comparison Tool
This tool will allow you to easily search and compare the average salaries of nurses for many cities and locations across the U.S. You can search by city and state. Salary data is provided through the BLS.
Select Career Type
Select State
Select City